The

Foundation

SA Ace Sprinklers & Landscaping is a full-service landscape, irrigation, and lighting company with a with a solid commitment to providing the best possible services at competitive rates.  Whatever your needs are we can provide you with a cost-effective solution.  From a simple tune-up on your irrigation system to a full-blown landscape design-build project we have the skill sets to satisfy your requirements. 

San Antonio Ace Sprinklers & Landscaping is managed by a family group of highly skilled green industry professionals who pay a lot of attention to the small details.

Mottos from our company's mission statement that are ingrained in the way we conduct business:
---
"Being organized leads to being efficient, being efficient saves time, and saving the client billable time saves them money."
---
"Plan your work and work your plan."
---
"Do what you said you were going to do, when you said you would do it, and at the price you said you would do it for."
---
"Adhering to these simple principles has allowed us to grow to where we are today."
---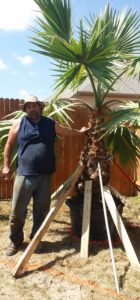 Clifford Rasmussen
OWNER
Cliff together with his brother Matt both cut their teeth in the green industry in the late 90's.  By the mid 2000's Cliff had grown his operation to a 12 and team installing some 1000 irrigation systems in San Antonio and the surrounding areas.  Providing landscaping services in addition to irrigation was a natural progression with so many years in the industry.  In 2006 Cliff went on to pursue a B.S. in Civil Engineering and graduated from UTSA in 2012 while continuing to operate in the green industry.  Upon graduating he launched a full-scale and improved version of SA Ace Sprinklers & Landscaping.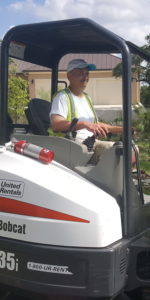 Matt Rasmussen
SENIOR IRRIGATOR
Like Cliff, Matt started in the green industry during the early 90's.  Later Matt went on to earn a MB in Accounting from UT Austin and worked in the business sector for many years.  In 2012 the brothers business interests aligned, and Matt partnered with his brother Cliff in the launch of the full scale versions of SA Ace Sprinklers & Landscaping.
River Rasmussen
SENIOR TECHNICIAN

Cliffs son, River, is a hard working man that is following under his fathers footsteps.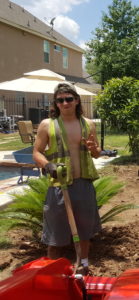 Cameron Rasmussen
SENIOR TECHNICIAN
Cameron, nephew to Cliff and Matt's son, has taken working for this company by storm and works proficiently required needs.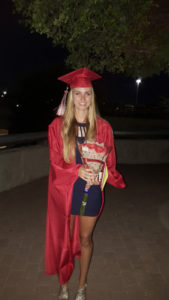 Aryia Rasmussen
OFFICE MANAGER
Cliffs Daughter, Aryia, is a current college student running the office portion of the company.